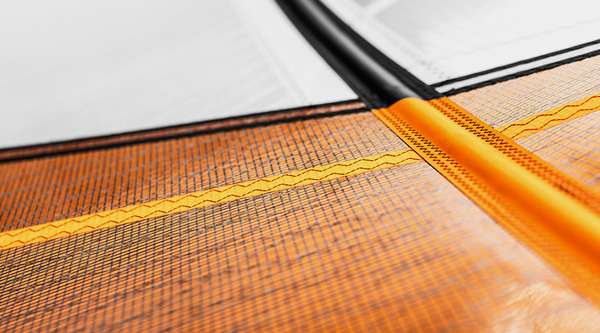 TRIPLE-SCRIM
Light, strong & UV-resistant sailcloth.
The Triple-Scrim we use in the panels above the boom comes from DimensionPolyant® USA, it is 3 x lighter than normal X-ply and 40% lighter than Monofilm, giving you a nice and light feel as swing weight is reduced significantly.Triple-Scrim is made of woven polyester yarns laminated in between a thin layer of film on both sides and as a result it is very tear resistant. Triple-Scrim is also very UV-resistant, flexible and doesn't deform as easy as normal X-ply nor will it stretch out. We're confident you will enjoy the direct and responsive feeling of this material!
EPX-LITE-BATTENS
Light & tough tapering. 
Nothing but the best for our Morpho's! This also applies for the ultralight Epoxy sail battens we use in our sails. Tough to break and custom tapered to optimize our sail shape.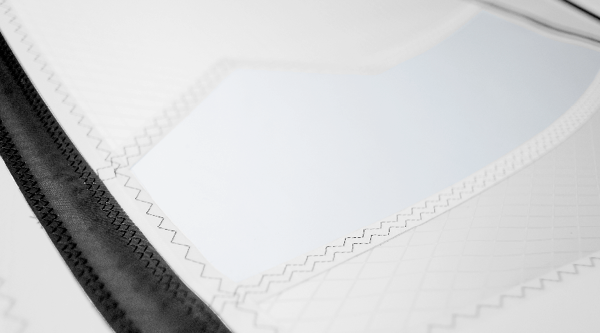 PVC-WINDOW
Bullet proof vision. 
All our sails feature a clear PVC (Vinyl) window which is very hard to puncture or rip. We prefer to avoid using Monofilm in our sails, we find it very easy to tear and becomes brittle over time.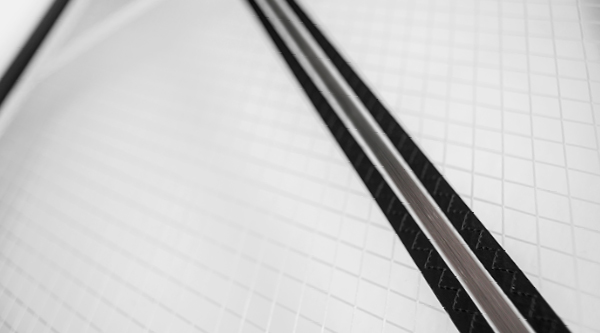 DOUBLE-CARBON-STRINGER
Keeping core stability. 
In order to get more stability and reduce stretching of the main profile below the boom, which we refer to as the sail's core, we use 2 diagonal positioned stabilizers. These two GT14 Carbon yarns are stitched in between the two main diagonals and improve stability in high wind, or when the sail is under heavy load during moves and/or landings. When exposed to less stretch you can imagine your sail will simply last longer, less material fatigue. Another advantage of the DCS is visible in the savings on the number of sail battens, we use no more than 4 and 5 where others choose 5, 6 and even 7 to achieve the same foil stability!
RIP-STOP-SLEEVE
Mast sleeve tear prevention. 
Mast sleeves have to endure a lot from countless mast insertions to mast breakage and washing on the rocks. We know each sail is as strong as its weakest point so we use a heavy duty mast sleeve material with a rip-stop weave to prevent further tearing after being punctured. We use the same sleeve material throughout our entire range. Now why should your big sail be weaker than your small wave sail? Saving 50 grams won't make a big difference, a strong mast sleeve does!
6-finger-clew
The strongest clew-eye ever! 
No chance of ripping out this clew-eye after a monster jump or gnarly washing. The marine quality stainless steel Bainbridge® O-ring is held in place by as many as 6 finger strips sewn onto the clew of the sail. Built to last!
DOUBLE-LUFF
Strong luff, long life. 
All Morpho Sails have a double Dacron reinforcement on both sides of the luff plus an internal luff tape inside the mast sleeve. This guarantees an extended longevity of our sails, no matter how often you rig or de-rig it!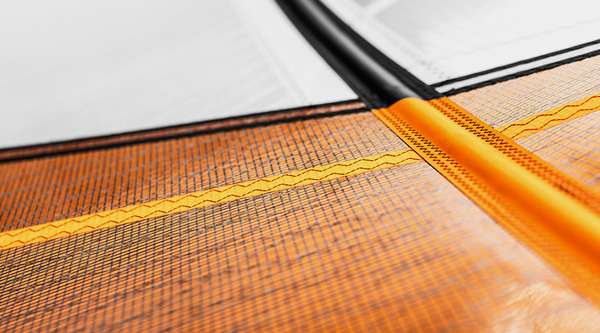 SLIM-TACK
Tough board protector. 
Our clever and compact tack fairing is made of a sturdy Rip-Stop Polyester material with integrated padding to prevent the mast from hurting your precious board. Two Velcro strips on either side of the tack allow you to open this fairing and freely rope your mast extension through the tack pulley. With the Velcro closed, the Neoprene Sock keeps it nice and tight and even has an opening for your up-haul. On the inside there's a big Mesh Pocket for stowing excess downhaul rope, your car keys or some spares and coins. On the front side there's a sturdy handle you can hold the sail when sliding in the mast.
SLEEVE-OPENER
Slide in your mast effortlessly.  
Don't you just hate fiddling your mast thru the boom-opening of your sail? Well no more, thanks to our nifty designed PU badge which keeps some tension of the mast sleeve material so it stands slightly open. You're welcome.
SYM-BAT
Symmetrical sail shape. 
The Symmetric Batten wrap, in short Sym-Bat, is a way of placing the battens perfectly symmetrical in the sail itself, and not on one side like many other sailmakers do because it's easier (cheaper) to make. The union of the panels isn't done with a single seam under each batten pocket, but with a double seam, wrapping one panel to the other with the batten nicely in the middle. The advantage is our sails will feel and behave the same on both sides. Also the rotation of the battens is much smoother and the aerodynamically the sail works better.
EDGE-PROTECT
Hidden stitches last longer. 
The non-skid of your board can seriously damage the foot of the sail. For this reason we have hidden the foot stitching inside the Edge-Protect and added some extra protective webbing. Nonetheless we discourage you from sliding your board under your sail when preparing for water starts as the abrasive non-skid will eventually destroy seams and cloth!
VARIO-TOP
Adjust to mast length.  
Enables you to get by with less masts if you wish, or use your 370 should you break your 340 in a killer wave. Cut the excess webbing if you think we've been too generous. Use a hot-knife to make a clean cut and avoid fraying of the webbing.
ATTENTION TO DETAIL IS THE KEY TO PERFECTION